2021 GBO Scholarship
Monday, November 1, 2021 - 2:04pm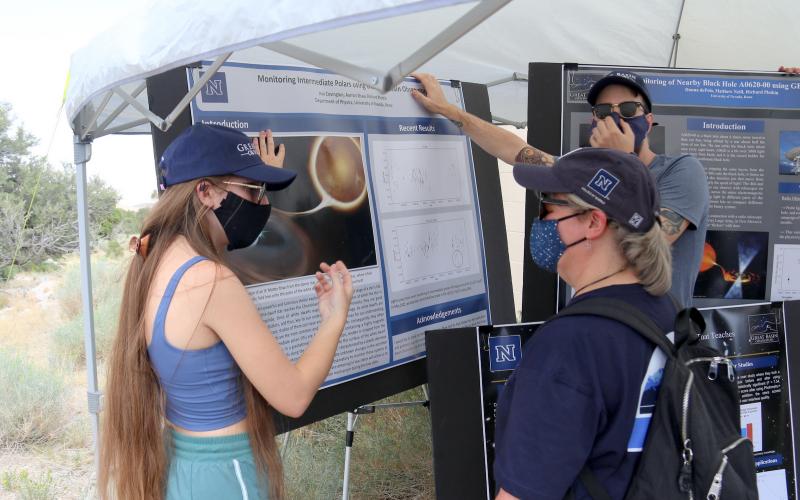 Ava Covington, an undergraduate sophomore at the University of Nevada, Reno was awarded the Great Basin Observatory scholarship at this year's STARFEST. Ava is studying accretion disks from binary star systems called cataclysmic variables with Dr. Aarran Shaw and Dr. Richard Plotkin. 
Ava got involved in this work in an unusual way, she reached out to the astronomy Department the summer after she graduated high school, asking if there might be a research project she could get involved in. She related, "It was Covid and there wasn't much to do, so I reached out to see if I could become part of a research project."
Almost two years later, Ava is still involved in the same research project and will soon be the lead author on an upcoming publication about the work. Her tenacity, perseverance, intelligence, and passion, were well displayed during her presentation at STARFEST where she talked about using the Great Basin Observatory for her research on cataclysmic variable star systems. We congratulate Ava on her incredible accomplishments!
Photo: Ava Covington explains her research to attendees of the Great Basin Observatory's 5th anniversary event at Great Basin National Park.