2023 GBNPF-UNR Artist in Residence
Tuesday, April 18, 2023 - 8:49am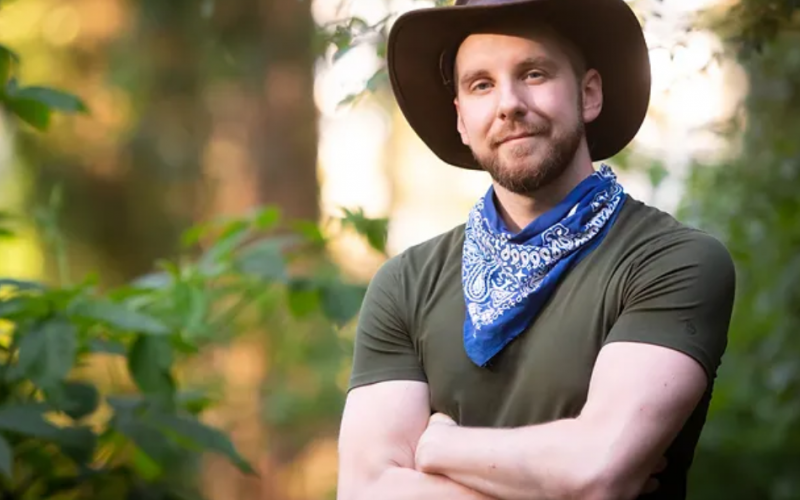 Marko Bajzer, who is a composer, bassoonist, and educator, was chosen for the 2023 Great Basin National Park Foundation - University of Nevada, Reno Artist in Residence. Marko will be camping at the Park for 3-4 weeks this summer during his residency, with an ultimate goal of writing a symphonic work that musically depicts scenes from Great Basin National Park.
Marko relates, "The two main things that come to mind when I think of Great Basin National Park are the bristlecone pines steadfastly anchored onto the rocky slopes of the Snake Range and the awe-inspiring night sky, which I understand to be among the darkest in the country. These are the two concepts which I hope to convey musically. 
For the night sky I plan to use a number of twinkling metallic sounds to convey the multitudes of stars, satellites, planets, meteors, comets, and other objects in the firmament. Such instruments include triangles, orchestral bells/glockenspiel, crotales, harp, and of course the celesta - whose name comes from the French cèleste, meaning "heavenly". 
Musically representing the bristlecone pines is an interesting challenge, as it requires a sound that is as otherworldly, bizarre, profound, inscrutable, and fascinating as the trees are. The perfect instrument for this is the bass oboe, which is a somewhat rare instrument in the orchestral repertoire and has a beautifully unusual sound that I think conveys the trees perfectly."
While at the Park, Marko plans to give a presentation that includes a history on the crucial impact of the arts on the establishment of many of the nation's national parks and the national park service as a whole. He will also introduce the profound impact of American landscapes on forging a distinctly American sound in classical music. He also plans to describe his methodology for his creative project at Great Basin National Park.
Marko is the first musician to be awarded the GBNPF - UNR Artist in Residence. Marko relates that, "Listening to classical works specific to geographic terrains substantially heightens these experiences and also gives the music a new layer of meaning. This residency will give me the mental space to work on this piece, and give me time to obtain the recordings necessary to complete this work as well as time to soak in the atmosphere of the landscape and the Park."
If all goes as planned, a Great Basin National Park symphonic work composed by Marko will be played by a Great Basin philharmonic in 2025!
Photo credit: Evan Blaser