The Alpine Lakes Loop is getting better!
Wednesday, October 13, 2021 - 11:22am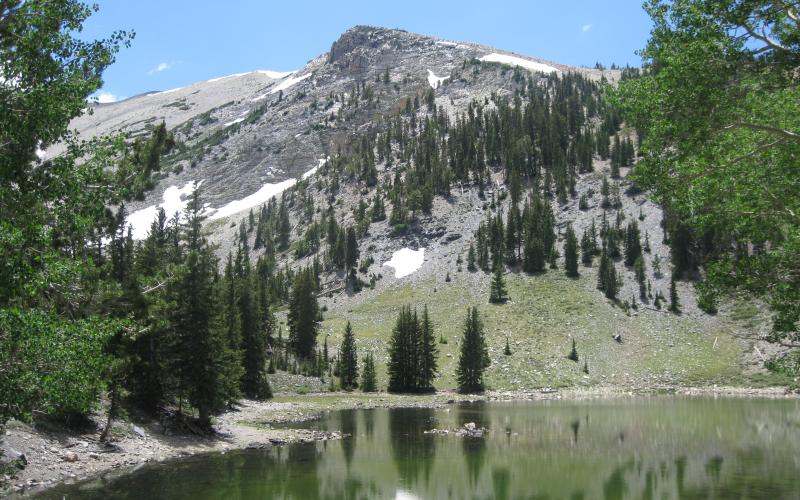 We have good news about the Alpine Lakes Loop trail! It will be getting updated interpretive signs, enabled by a grant from one of our most generous supporters, The Fund for People in Parks. The Alpine Lakes loop is one of six projects to date at Great Basin that has been enabled by FPP and the second major project benefiting the Alpine Lakes Loop.
Last year, a grant from FPP supported new wayside exhibits for the Bristlecone Trail loop. People journey from all over the world to see ancient Bristlecone Pine trees at Great Basin National Park, which are the oldest living organisms on Earth. Bristlecones can live to be 5,000 years old! The best and most accessible place to see Bristlecones in Great Basin is on the Bristlecone Pine loop trail.
While the exact date of the current signs on this 2.8-mile trail is unknown, they are believed to be about 35 years old and date back to the National Forest Service's tenure. Unfortunately, several of the current displays are vandalized, and others detail out-of-date information about Bristlecone Pine biology. This summer we will be installing 8 newly fabricated interpretive wayside exhibits which detail the biology and wonder of Bristlecone Pine trees. The new signs help orient Park visitors to how these trees live in the harsh environment of the Wheeler Peak Cirque and what we have learned from them about our changing climatic environment.  
Other FPP-enabled projects on the Wheeler Peak drive are the beautiful bronze relief map of the Wheeler Peak Cirque located at Mather Overlook, and Glacial Wayside exhibits that will tell the story of glaciers and climate change within the Park and throughout the Great Basin region. A project funded this year from FPP is supporting two new wayfinding and educational signs at the trail intersection for the Alpine Lakes Loop and trail that leads to the Bristlecone Interpretive Trail and Glacier Trail. This project will complete the upgrade of the corridor between the Bristlecone Interpretive Trail and the Bristlecone Trailhead at the Wheeler Peak parking lot. The entire area will be new in 2023 when the Park Service completes the update of the Wheeler Peak campground.
If you'd like to learn more about the Fund for People in Park's work, check out their newsletter.