A GBNPF VISTA's Reflections
Tuesday, January 24, 2023 - 9:58am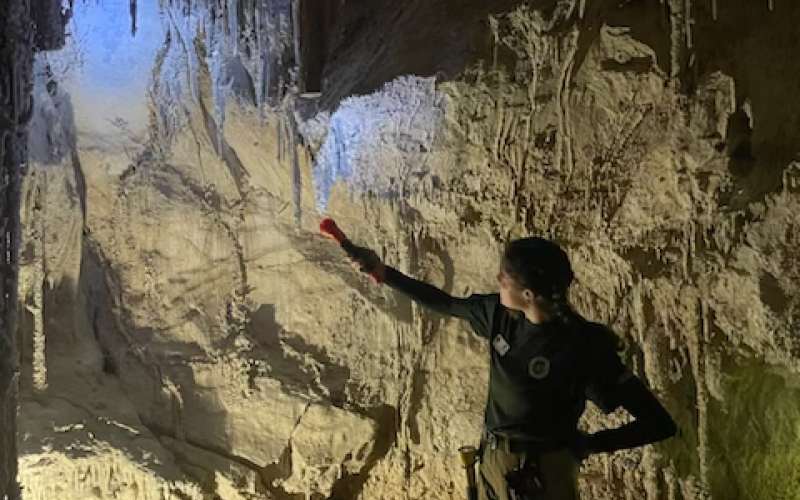 January marks the halfway point in my term as an AmeriCorps VISTA member at Great Basin National Park Foundation. I wanted to take some time to reflect as we work to find someone great to join our team as the next VISTA. 
Working with an organization as small as the Foundation has been a great opportunity to learn new skills and take on projects that interest and excite me. I have written over 100 posts for the Foundation's Facebook page and have enjoyed watching our followers and engagement grow every month. 17 new lesson plans that I created are in use in nearby schools. Fourth grade students at David E Norman Elementary school are learning from these lessons about the Great Basin's ecology, geology, and resources. I have created curriculum sequences about ecology and climate change for high school environmental science students at White Pine High School. I have led four classrooms of elementary school students through hands-on science lessons about the Great Basin, and will lead seven more lessons during my time in the Park. Throughout the spring I will reach even more students through online programs. On Fridays I work for the Park's Interpretation division assisting visitors and leading tours of Lehman Caves. 
Winter in Great Basin National Park is quiet but beautiful. Having grown up in Hawaii the weather is certainly a change, but I've had lots of fun winter adventures, including snowshoeing on the Park's trails, sledding, and cross country skiing.