GBO Celebrates 5 Years of Research and Education
Thursday, August 19, 2021 - 6:45pm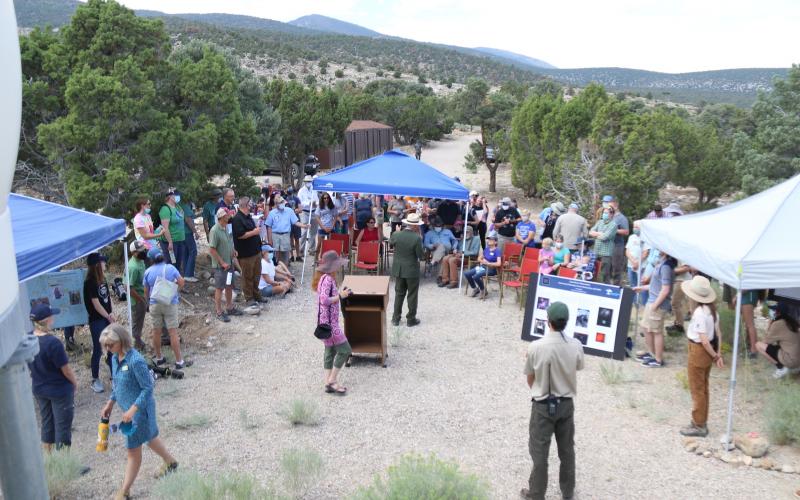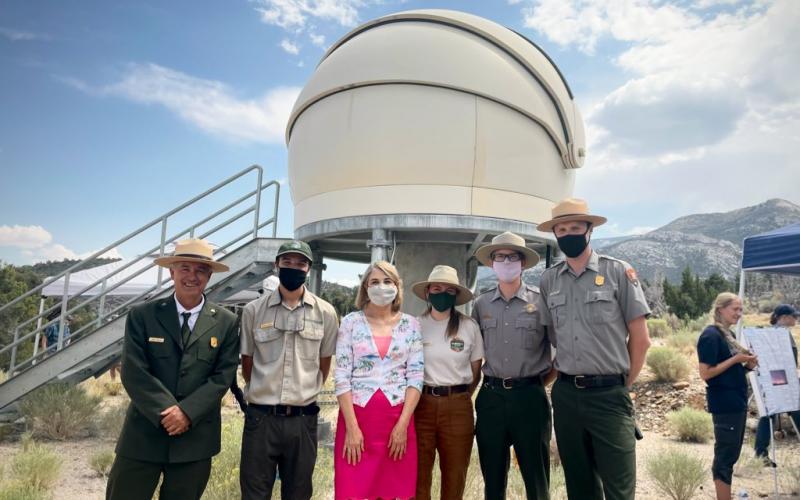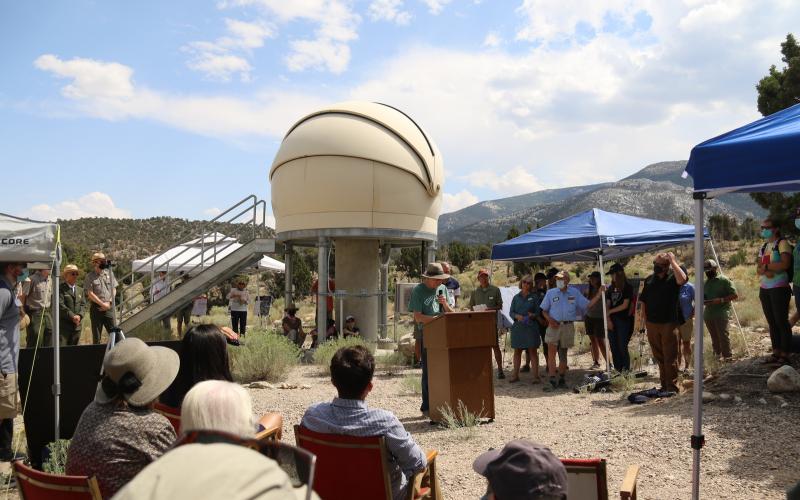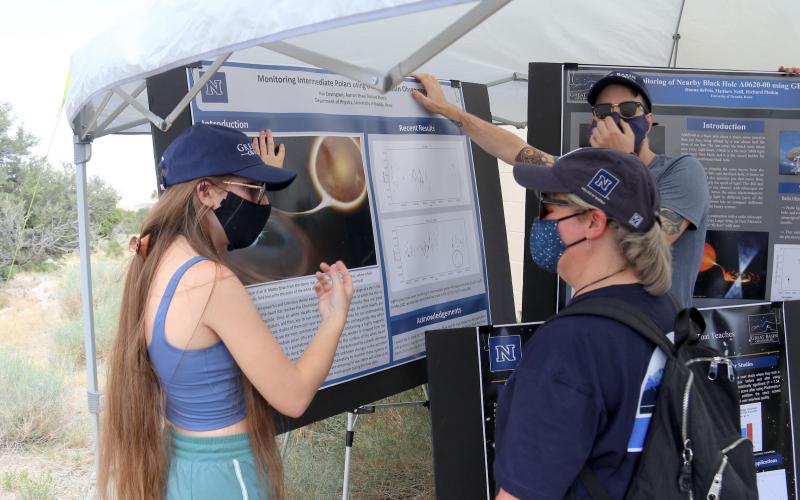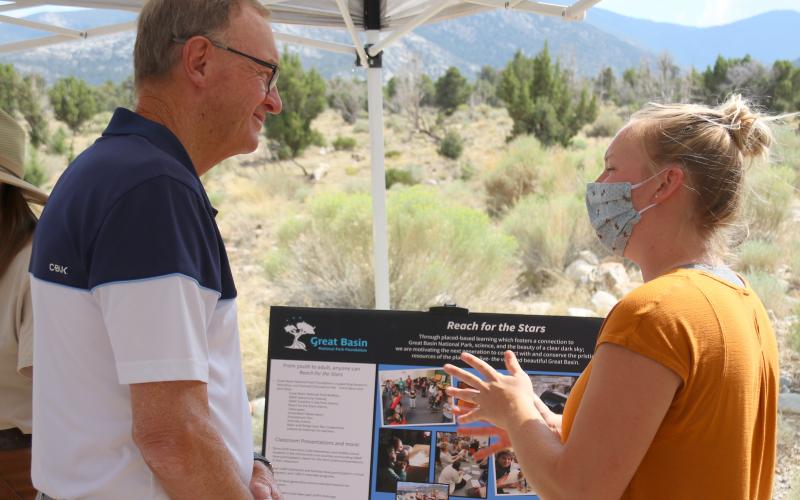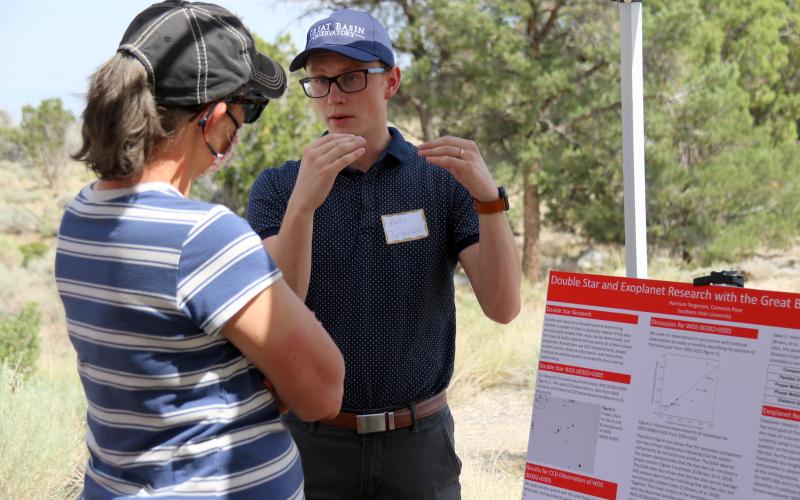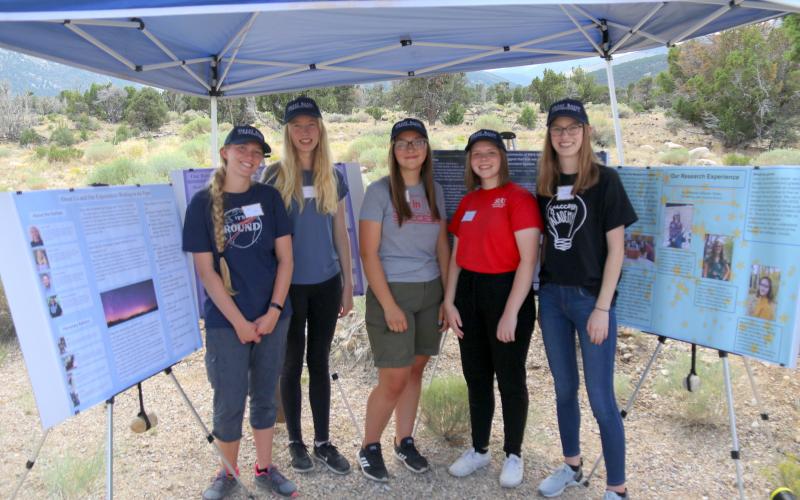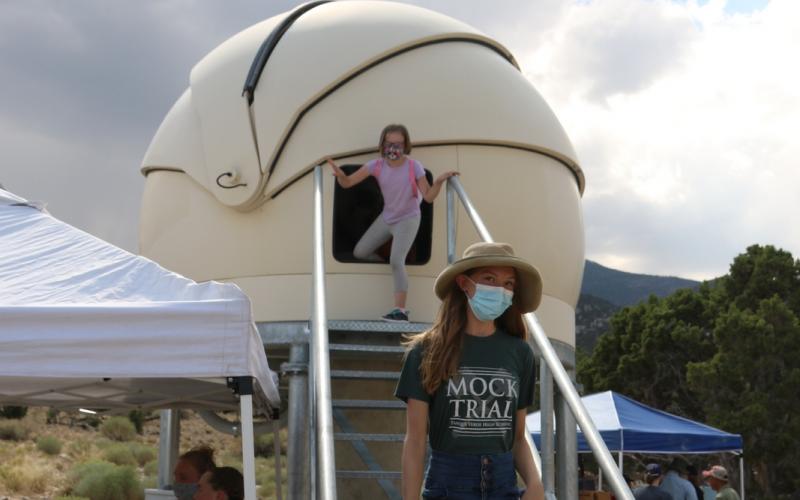 On August 14th, 2021 the Great Basin Observatory celebrated its 5th Anniversary as the only research-grade astronomical observatory located in a National Park.
A celebratory event at Great Basin National Park drew over 150 people and speakers ranged from the Lieutenant Governor of Nevada, Kate Marshall, to Great Basin's Superintendent, James Woolsey, to student scientists from the Great Basin Observatory's three partner universities; University of Nevada, Reno, Nevada; Concordia University, Irvine, California; and Southern Utah University, Cedar City, Utah.
The Great Basin Observatory was constructed by Great Basin National Park Foundation in time to celebrate the 100th anniversary of the National Park Service and saw its "first light" in August 2016. It was built to open up the pristine dark skies above Great Basin National Park for education and research, and to underscore the significance of preserving and protecting dark skies throughout the Great Basin region.
Four student scientists and one post doc attended from the University of Nevada, Reno (UNR). "This was an amazing opportunity," said Ava Covington, "to be able to see the telescope we have been using for studying cataclysmic variables, and to be able to connect with the Park it's located in. I feel very fortunate that as a student I can be part of this." The UNR scientists shared their research with attendees on double star systems, black holes, and cataclysmic variable star systems.
Five high school students attended from SUCCESS Academy (Southern Utah Center for Computer, Engineering, and Science Students). They explained to attendees about their work with Dr. Cameron Pace of Southern Utah University (SUU) researching double star systems. Their original scientific work will result in a published scientific paper in the Journal of Double Star Observations titled, "Measurements and Gaia data suggest that WDS21183+4140AC are not gravitationally bound". "This was an amazing experience for our students and one they are sure to remember for a lifetime," related their SUCCESS Academy high school teacher Kimberly McCollum.
Harrison Torgerson, an SUU senior, is currently working with Dr. Pace and Great Basin National Park Foundations' Reach for the Stars program to make the opportunity of doing double star research using the GBO more widely available. Harry used the GBO to do original research on double stars last year, and is now a leader in making that opportunity open to more students. Harry related that, "This was my first time visiting Great Basin National Park. It was inspiring for me to see the observatory, the telescope, and all of the people that had worked to make it happen. I am thankful I am able to research, experience, and explore because of the GBO and the Great Basin National Park Foundation."
Reach for the Stars intern Claire Gehl, and Scientist in the Park intern, Serena Wurmser, also shared their work and experiences with attendees. Claire discussed her work with classrooms in rural Nevada and Utah. She interned with GBNPF for almost two years. Serena related that she fell in love with stars on a trip to Bryce Canyon when she was 8. "I grew up in New Jersey and had never seen the milky way before. It was that moment looking up into a dark night in a national park that inspired me to do what I do today- study astrophysics and earth sciences at Harvard University." Serena spent the last 12 weeks at Great Basin giving astronomy programs to Park visitors.
The event began with an address by the Lieutenant Governor of Nevada, Kate Marshall, who recently successfully passed SB52. Senate Bill 52 encourages dark sky tourism throughout the state of Nevada and dark sky preservation. "The Dark Skies Bill celebrates and protects our extraordinary night skies, while highlighting this uniquely Nevada experience as an economic amplifier. We are so fortunate to have Great Basin National Park and the Great Basin Observatory increasing dark sky awareness," said Kate Marshall.
Superintendent James Woolsey continued the address to the audience celebrating all the Park does on a regular basis to be an internationally recognized dark sky park. He related that, "Together with our partner Great Basin National Park Foundation, we have made the Great Basin well known for some of the very best starry skies in the country."
Mike Niggli, GBO Director, Dr. John Kenney, GBO Chair, and Dr. Kenji Hakuta, also addressed the audience. They related how the GBO went from a dream to a reality, its importance for student research and education, and how this dream prompted the Foundation to create an education and outreach program that reaches youth and adults throughout Nevada and Utah, with a concentration on the two rural and remote counties surrounding Great Basin National Park. 
"We hope that this endeavor is inspiring science, wonder, and conservation," said Great Basin National Park Foundation Chair Dr. Briget Eastep. 
The GBO is usually closed to the public, as it was constructed to be fully remotely operated. If you missed the 5th anniversary event- you can tour the observatory during the Great Basin National Park yearly Astronomy Festival. This week's festival takes place from September 9th-11th. We highly recommend you attend if possible- it is truly out of this world!