Tribal Ties
Tuesday, May 17, 2022 - 11:05am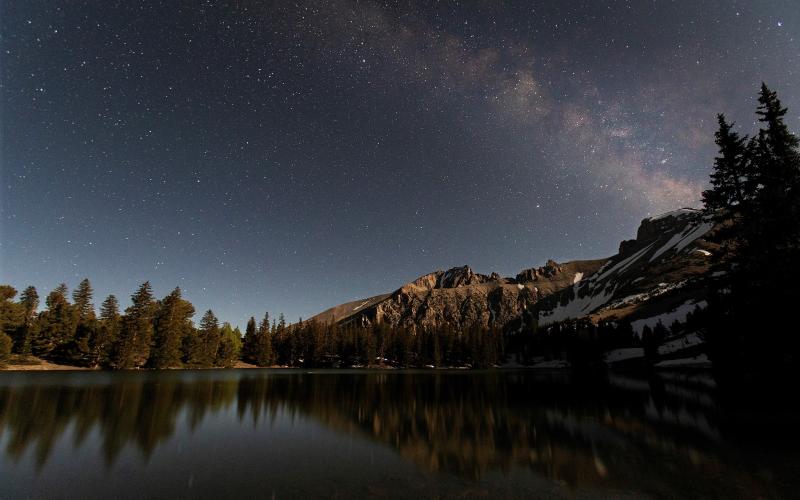 When visiting Great Basin National Park, have you noticed that most of the interpretive programs and exhibits (about 85%) focus on Bristlecone pines, astronomy, and Lehman Caves?
The park offers interpretation about ancestral tribal communities who lived in the Great Basin in the orientation film and visitor center exhibits, but there currently is no interpretation about the present and active communities of the Shoshone and Goshute people.
Three tribal communities live within 3.5 hours of Great Basin National Park - the Ely Shoshone, Duckwater Shoshone, and Confederated Tribes of the Goshute.
This year, Great Basin National Park Foundation (GBNPF) has been visiting and engaging with the Park's nearest tribal neighbors in Nevada and Utah. We want to strengthen our personal connections, learn, and convey tribal culture and stories, and serve Shoshone and Goshute tribal community needs.
In 2022, we will be bringing tribal youth and adults to the park for multi-day camping field trip programs. Field trips will have both planned and unscripted activities, including hiking and ranger programs. But also allow time for the tribes to lead their own activities which may include Shoshone language learning. Tribal members will have time with Great Basin National Park management staff, building face to face relationships and trust.
Eventually, the Park aims to partner with the tribes and GBNPF to create new interpretive wayside exhibits and audio interpretation of modern-day Shoshone and Goshute community stories in both English and Shoshone.
We are grateful to the following groups for funding this project in 2022: Community Foundation of Northern Nevada, Great Basin Guardians
Photo: Stars over Wheeler Peak, Tom Aucther