Welcoming the Park's Newest Scientists in Parks Interns
Tuesday, June 20, 2023 - 11:51am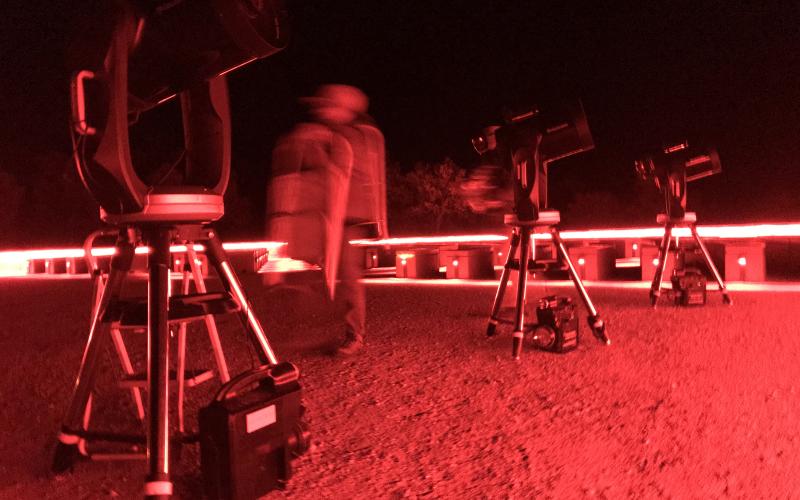 Image Credit: Austin Pratt. 
Great Basin National Park will welcome two Scientists in Parks (SIP) interns to their interpretation team this summer, who will help the Park serve an expected 10,000 people at Astronomy programs throughout the summer. The SIP positions, which live and work in the Park for 12 weeks each, are made possible by support from Great Basin National Park Foundation. 
This summer's interns are highly accomplished astronomers. Molly Nehring is a recent graduate from the University of Colorado, Boulder, where she studied astrophysics. During her time at the University of Colorado, Molly worked as an undergraduate researcher and a teaching assistant. Andrew Boyle graduated from the University of Colorado, Boulder in 2018, where he double majored in physics and astronomy. After his graduation, Andrew worked as a Science Data Analyst at the NASA Exoplanet Science Institute at California Institute of Technology.  Andrew has also been involved in Caltech's astronomy outreach programs.
Erin Lippitt, who was a Scientists in Parks intern last summer, and is a graduate from Yale with a degree in astrophysics and science education, accepted a seasonal interpretive position this year at Great Basin National Park. 
SIPs are an incredible resource for the Park and Park visitors, and the program provides a fantastic experience for young scientists to live and work in Great Basin National Park.